Invest in Health Care in Central Pennsylvania by becoming a monthly donor.
A monthly donation of $25 helps provide quality and affirming health care services to individuals living with HIV and members of the LGBTQ community. By investing monthly, you're joining a community of supporters dedicated to sustaining Alder Health's mission.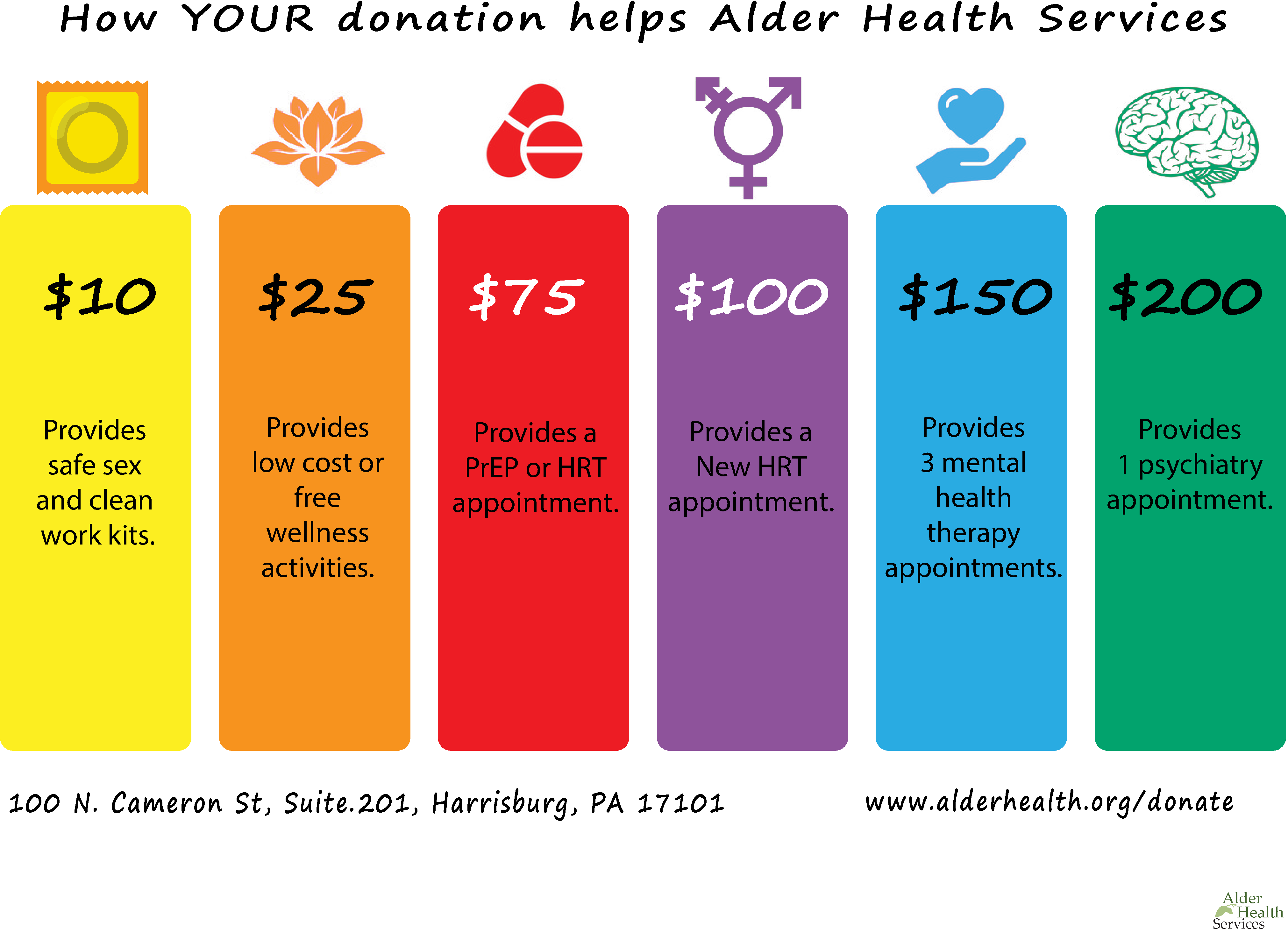 Not ready to give monthly?
Make a one-time donation in support of Alder Health's programs.