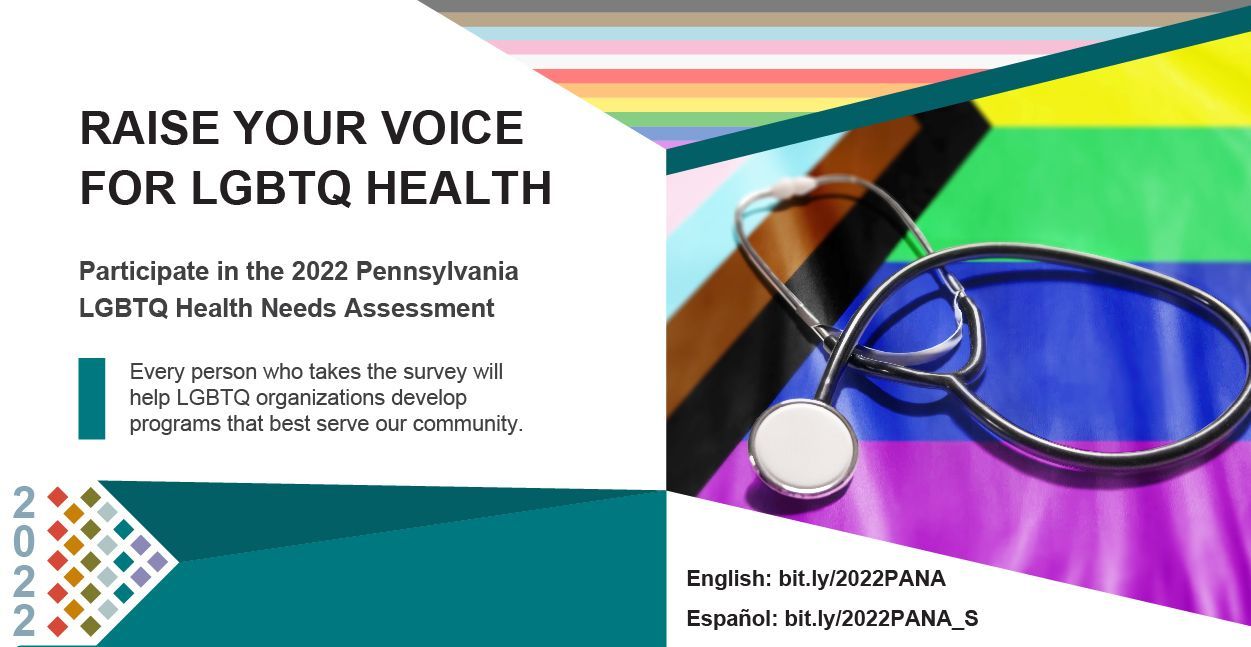 Pennsylvania is home to thousands of LGBTQIA+ residents, and the state has become a leader in measuring disparities impacting our community's wellness. Since 2015, a growing network of LGBTQIA+ organizations has helped collect data about our community's health needs and barriers to care.
Beginning January 10th 2022, this coalition will be collecting data for the 2022 Pennsylvania LGBTQ Health Needs Assessment. The anonymous survey is available in English and Spanish, and those who complete it have the option to be entered into a raffle to win a $50 gift card afterwards. Special efforts are being made to encourage participation from underrepresented parts of our community including LGBTQIA+ youth, older adults, people of color, members of rural communities, and transgender and gender non-conforming individuals. We hope to promote a better understanding of the unique experiences of members throughout the LGBTQIA+ community across Pennsylvania.
Every person who completes the survey will be helping fuel community-based programs designed to close gaps in service and address health disparities. Together, we will build a stronger, healthier community.