Community members can participate in a host of programs and activities designed to engage their minds, bodies, and spirits. It is a safe and supportive space where individuals can care for themselves beyond their physical well-being.  Class topics are diverse, ranging from yoga and meditation to financial literacy, and nutrition. We see wellness as broad and holistic, rather than just a chance to flex!  Whether you like to lift weights, learn new things, or participate in group activities or group classes, the Wellness Center has something for you!  We don't make assumptions about your identity or abilities.  We want to be part of creating a world where LGBTQ+ people can feel strong in their bodies, whatever those bodies look like.
Community Programs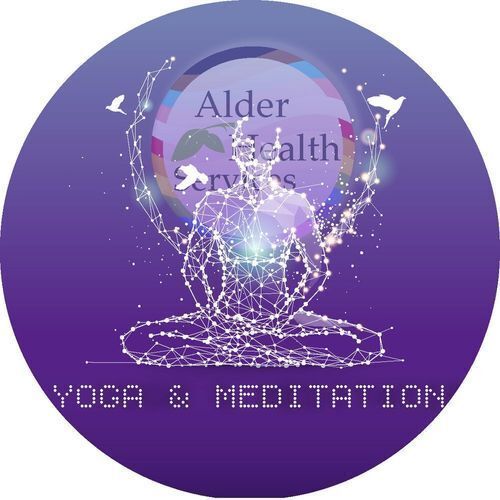 Join us for in-person yoga on Thursdays every week at 6 pm. Classes will be based on a mix of traditional Ashtanga poses, Yin yoga techniques/poses, and Pranayama (breath practice). Classes will typically run for about an hour, with the option to stay after for guided meditation/meditation instruction. Feel free to utilize our wellness center's mats, yoga blocks, and belts or bring your equipment as desired. Social distancing will be respected while practicing, and masks are to be worn whenever you are moving about, not on your mat; we also highly encourage attendees to be fully vaccinated if they wish to attend. Class is free and open to all regardless of means, though we ask that you please give a small donation if you can ($5-$10 recommended). We hope you'll come to find your inner calm and hone your body and mind with us.
---
Gender Support Group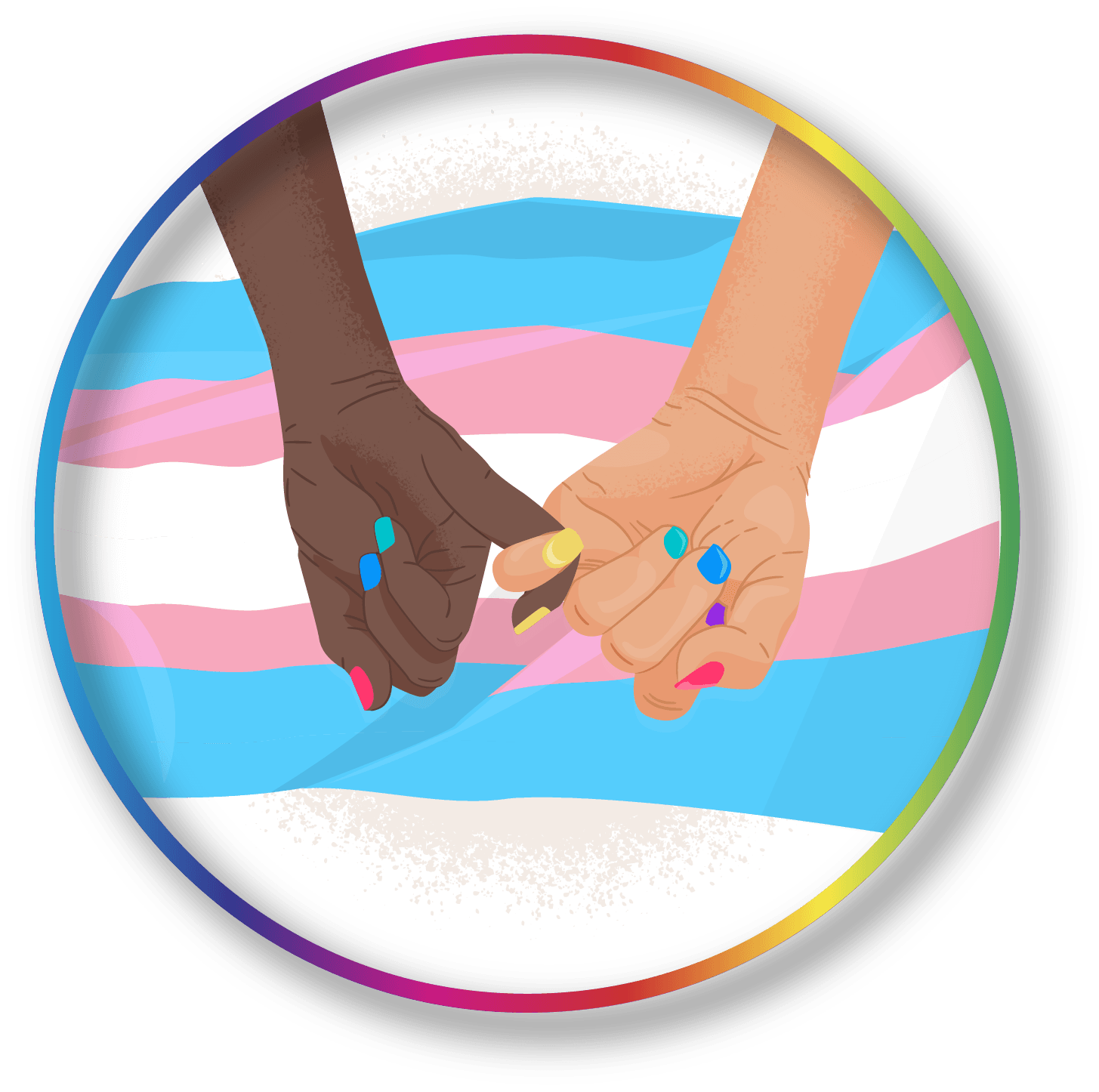 Social support is essential to overall wellness and has been difficult to access during the pandemic. Alder Health seeks to provide a safe space for members of the community to meet and connect with others by establishing Gender Affirming Wellness Groups.
All groups are intended as peer to peer support and socialization and group members will determine the purpose, content, and success of the group. Gender Diverse Wellness groups are open to individuals who identify as transgender, nonbinary, agender, gender nonconforming, and those questioning their gender. Alder Health Services will have a licensed therapist on at all times during the groups. However, wellness groups are for peer-to-peer support and socializing and are not intended as therapy groups. Our support group starts at 4:00pm every Tuesday.
---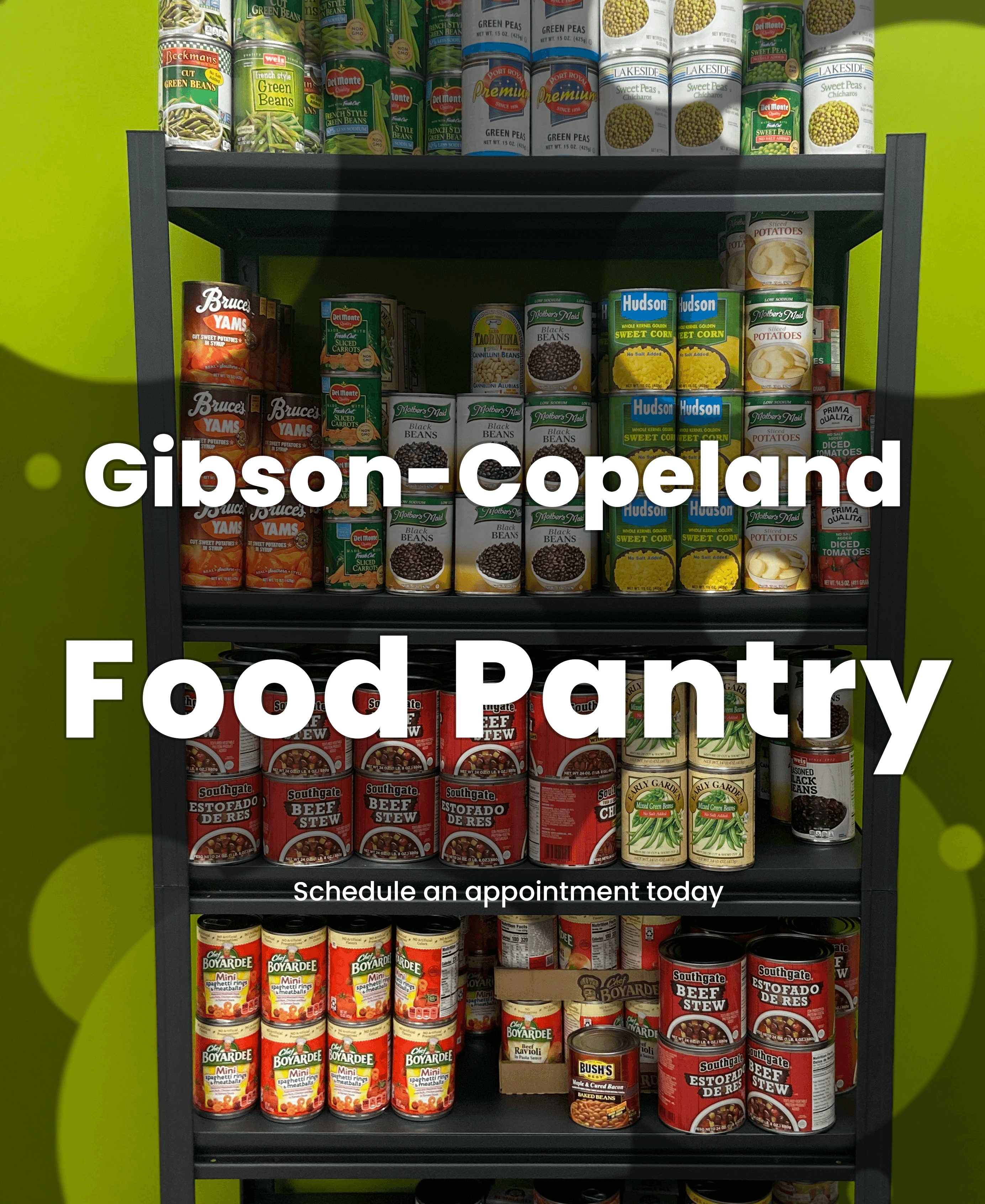 ---
We want to hear from you. Please submit any questions, suggestions, or general feedback in the space below. We'll get back to you as soon as we can. Thank you.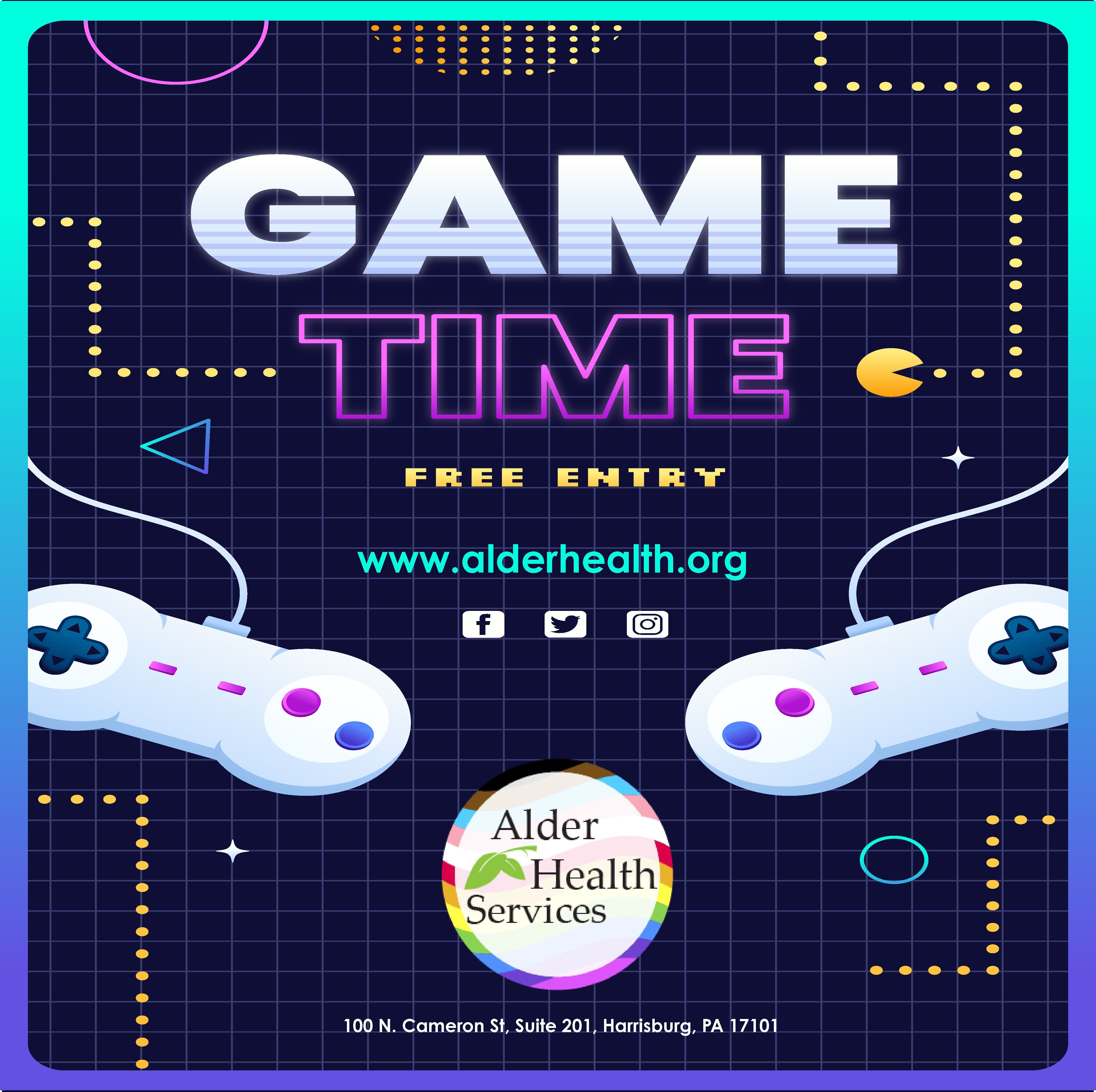 Welcome to Game Night. This program is designed to create a safe space for young adults that identify with the LGBTQ+ community. All games are can be held in hybrid form for those who cannot participate in-person. Come join us and get a chance to have some fun with your peers. 
Game nights will have a rotating schedule of themes each month as follows.
1st Tuesday: Board Games (non-hybrid)
2nd Tuesday: Just Dance & Nintendo Switch Games
3rd Tuesday: Role Playing Games
4th Tuesday: Jackbox Games
5th Tuesday (when applicable): Bring your own games to share!
---
Clothing Market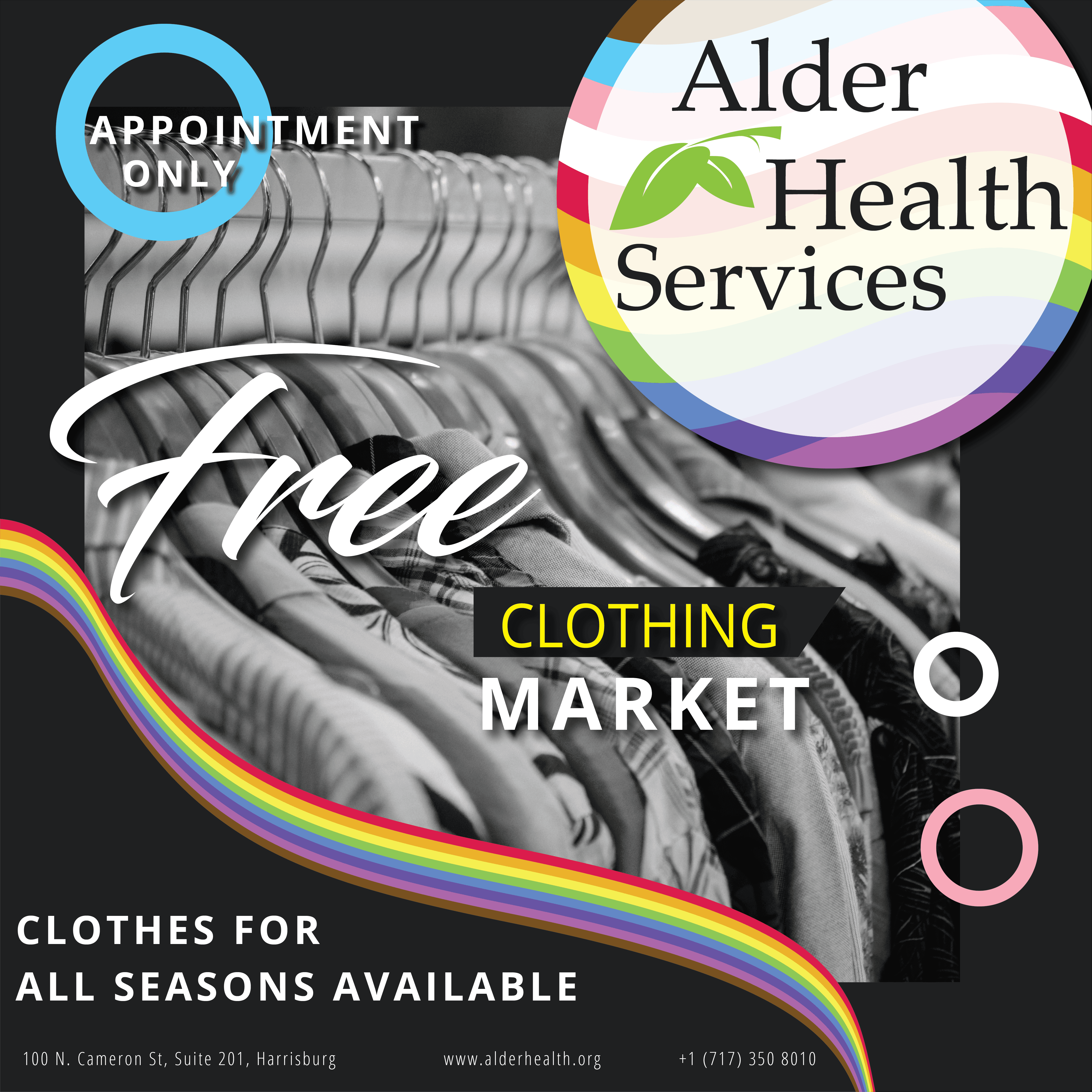 Clothing exchanges are an important resource for LGBTQ people. They give queer and transgender individuals access to clothing that allows them to truly express who they are. Alder Health Services is excited to offer a permanent free clothing market to help people find clothes that match their identity and orientation.  Our clothing market hours are by appointment only! A COVID screening will take place upon arrival. Please wear a face mask when entering our facility. If you do not have a face mask one will be provided for you.
If you would like to donate any clothes to our clothing market. Please fill out our contact form. All clothes must be in good condition and washed before donating any items.
Please contact us at +1 (717) 350-8010 with any questions or concerns. Please fill out our contact form to schedule an appointment to shop our clothing market.
---
Food Pantry
The Gibson-Copeland Pantry is now open and operational!! The pantry is open to any individual that may need access to food or toiletries. 
Volunteer Opportunity 
Are you looking for a way to give back? Coordinating a food drive is an easy and great opportunity for your business, school, program or club to help your local community. 
Non-perishable items rich in protein, which is essential to providing adequate nutrition, are the most desired Gibson Copeland food pantry donation items.
Most needed item are located on our Amazon Charity List. 
---