Binder Donation Program
---
Alder Health Services chest Binder Program provides free chest binders to Trans folks who cannot afford or safely obtain one. There is a limited number of binder funding available and requests are fulfilled on a first come first serve bases.
Since 2017 we have donated over 120 chest binders
---
Requirements
Anyone who is in personal need of a binder to alleviate gender dysphoria & discomfort
You cannot afford to purchase a binder, or you cannot safely obtain a binder
The Process
Measure yourself using the sizing guide on gc2b's webpage
Complete the application form
Once we receive your application you will be added to our waitlist
Once your binder is ready to be mailed out, you will receive two emails. One from us letting you know it's on his way and another with tracking information. Please make sure to provide detailed delivery information
Apply for a binder by clicking the button below: 
---
Donate a used binder
Do you have old chest binders you want to pass on? We accept all sizes and colors. Please include a note with the manufacturer's name and size, if you know.
Mail us your binder: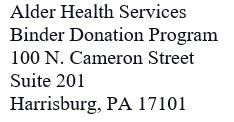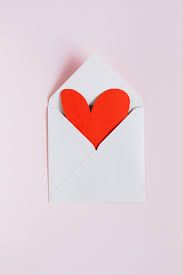 Include some love! 
Personalize your donation with a note to the person who will receive your binder. If you're donating multiple binders to our program, please include the same number of handwritten notes.
Alder Health purchases binders from gc2b, a trans-owned and operated company.