Alder Health Services Providers
Mary Braasch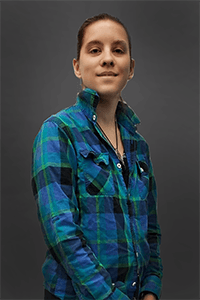 Mental Health Therapist
Specializes in working with youth and families, autistics, and other neurodivergent individuals. 
What is a person? A collection of events laid out through time? My life, spent in a Pennsylvania capitol city, what defines this…
I wonder if knowledge and degrees make someone, or experiences and consciousness. 15 years in college doesn't prepare you to experience "life". But experience, pansexual, nonbinary, neurodivergent, doesn't prepare you to "know". My girlfriend knows, she doesn't know that she knows, but she taught me to know. My cat knows (he knows that he knows).
My goal is alchemy, combining the elements of consciousness and education into gold. The password is; YES AND. I will create radical social change by researching the intersection of LGBTQ and Neurodivergent identities, creating a sanctuary for both. When this transformation is complete, I will know. A life defined, will I then be a person?