Alder Health Services Providers
Maureen McCarthy, LSW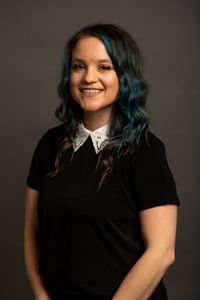 Maureen McCarthy, LSW is a Licensed Social Worker at Alder Health Services. Maureen earned a Master's degree from Shippensburg University, and primarily works out of Harrisburg, Pennsylvania. 
Maureen began her career at Alder Health Services in 2015 as a medical case manager for people living with HIV/AIDS. In 2019 she continued her work at Alder Health Services by providing behavioral health therapy for individuals, couples, and/or families. She believes that everyone has a story and provides a safe and comfortable place for individuals to share it. Her clinical focus is on the needs of the LGBTQ+ community, sexuality, gender, relationships, and people living with or impacted by HIV/AIDS.
She also has experience with aging populations and criminal justice social work. Maureen completed her certificate of Affirmative Therapy for Transgender Communities through Widener University.