Chase Wright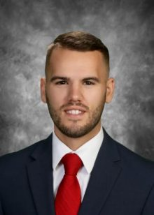 Chase Wright is a corporate attorney at McNees Wallace & Nurick LLC in Harrisburg. His legal practice focuses in the areas of mergers and acquisitions, commercial contracting, and other business needs.
Chase is passionate about his practice, his family, and his community. He has served on the board of Alder since January of 2017, he is an active member of the East Shore YMCA, and he loves to travel.
Previously, Chase earned his law degree at the Pennsylvania State University, Dickinson School of Law, where he served on the Penn State Law Review, and he graduated summa cum laude from Kutztown University of Pennsylvania with dual degrees in Finance and Business Management.
Position: Board Member