David Misner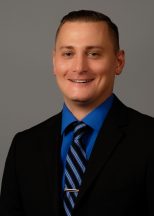 David Misner is Corporate Communications Strategist for PSECU, Pennsylvania's largest credit union. Aside from finance, he has experience working in communications and marketing for state government as well as the health care, higher education, and international trade, fields. 
He also currently services as an Adjunct Communications Instructor for Central Penn College. 
David received his undergraduate degree from Saint Louis University in Madrid, Spain, and holds master's from the University of Sydney. 
Fluent in English and Spanish. David is inspired by a passion for exploration and by diversity - both within the community and around the globe. 
Position: Secretary