Gail Snyder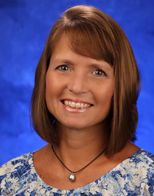 Gail Snyder is the Director of Community Reporting for Penn State Health Community Relations Department. In this role, she leads the Community Health Needs Assessment process and a team of public health professionals to manage the Community Benefit Inventory for Social Accountability (CBISA) database, Partners for Healthy Communities of Central PA coalition, and the annual Community Grants program. 
She also serves on the LGBTQ & Allies Affinity Network Resource Group for Penn State Health as well as the Board of Directors for the Lower Dauphin Communities That Care organization. 
Gail holds a Master's Degree in Public Administration from Pennsylvania State University.
She enjoys spending time with her family and friends, coffee dates, camping at the beach, volunteering at community events, walking, swimming, and reading.