Alder Health Services Board Members
Nishant Kumar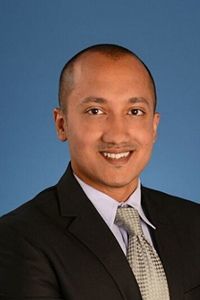 Nishant Kumar is the Senior Director of Corporate Strategy for the Hershey Company. In this role, Kumar is responsible for developing the company's long-term strategy in collaboration with the executive team and board of directors, driving the Hershey Company's strategic planning processes, encompassing all regions and functions and leading key strategic initiatives such as evaluating transformational M&A opportunities. Kumar also heads the LGBTQ Business Resource Group for the Hershey Company.  
Kumar has 15+ years of management consulting experience leading corporate strategy and business transformation projects for Fortune 100 consumer packaged goods companies in the US, UK, Germany, Singapore, Australia and New Zealand. He has expertise in growth strategy, strategic planning, digital transformation, mergers and acquisitions, supply chain transformation and strategic sourcing.
Kumar holds a bachelor's degree in Business Administration from the Ross School of Business at the University of Michigan and serves as a board member at Alder Health.
---
All board members are expected to serve on at least one committee.  Committee meetings are held in the alternate months between board meetings.  These meetings are typically an hour in duration.  Committee Chairs are likely to spend an hour or two preparing for committee meetings.  The Board's Standing Committees are:
Finance
Fundraising 
Nominating & Governance
Public Relations & Marketing
Board members are expected to volunteer, attend or otherwise participate in at least one fundraising or other special events per year.
An annual financial contribution is required of each board member.  There is no pre-set amount and each board member should determine their level of giving based on personal resources. We are most interested in having 100% participation as part of the Annual Board Appeal, regardless of the amount of your gift.
Potential board candidates should email their resume to boardofalderhealth@gmail.com, or contact one of the following individuals for more information.
Russell A. Boggs, Chair, Nominating & Governance Committee; russhbg@comcast.net
Rosemary Browne, President & CEO; rosemaryb@alderhealth.org; 717- 233-7190  ext. 222
---