Nishant Kumar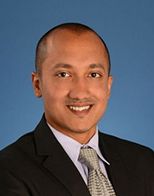 Nishant Kumar is the Senior Director of Corporate Strategy for the Hershey Company. In this role, Kumar is responsible for developing the company's long-term strategy in collaboration with the executive team and board of directors, driving the Hershey Company's strategic planning processes, encompassing all regions and functions and leading key strategic initiatives such as evaluating transformational M&A opportunities. Kumar also heads the LGBTQ Business Resource Group for the Hershey Company.  
Kumar has 15+ years of management consulting experience leading corporate strategy and business transformation projects for Fortune 100 consumer packaged goods companies in the US, UK, Germany, Singapore, Australia and New Zealand. He has expertise in growth strategy, strategic planning, digital transformation, mergers and acquisitions, supply chain transformation and strategic sourcing.
Kumar holds a bachelor's degree in Business Administration from the Ross School of Business at the University of Michigan and serves as a board member at Alder Health.