Alder Health Services Board Members
Rev.Dr. Lori Hatch-Rivera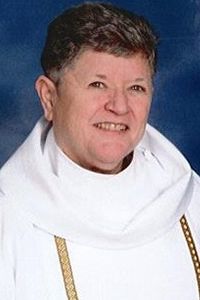 Reverend Lori Hatch-Rivera is currently the Senior Pastor of MCC of the Spirit in uptown Harrisburg. Before being ordained in 2004, Rev. Lori was a Teacher and Department Chair at a middle school and worked in the healthcare field. Rev. Lori also sits on the board of The Religion and Society Center, is the Treasurer for the Interfaith Alliance of Pennsylvania, and is a member of the Inter-Religious Forum of Harrisburg.
---
All board members are expected to serve on at least one committee.  Committee meetings are held in the alternate months between board meetings.  These meetings are typically an hour in duration.  Committee Chairs are likely to spend an hour or two preparing for committee meetings.  The Board's Standing Committees are:
Finance
Fundraising 
Nominating & Governance
Public Relations & Marketing
Board members are expected to volunteer, attend or otherwise participate in at least one fundraising or other special events per year.
An annual financial contribution is required of each board member.  There is no pre-set amount and each board member should determine their level of giving based on personal resources. We are most interested in having 100% participation as part of the Annual Board Appeal, regardless of the amount of your gift.
Potential board candidates should email their resume to boardofalderhealth@gmail.com, or contact one of the following individuals for more information.
Russell A. Boggs, Chair, Nominating & Governance Committee; russhbg@comcast.net
Rosemary Browne, President & CEO; rosemaryb@alderhealth.org; 717- 233-7190  ext. 222
---