Robin Perry-Smith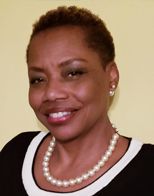 Robin Perry-Smith has experience in the nonprofit and academic sectors working to decrease health disparities.  With a strong background in public health, her expertise is in the area of health research and practice among diverse communities using community-engagement.  As a consultant, she applies her experience and expertise to customize strategies and processes to fulfill program outcomes.
Robin holds a Masters in Health Administration from the Pennsylvania State University. 
Her passion is to serve the community by improving the quality of life for all people by translating research into practice.