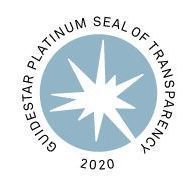 Alder Health Services has earned the GuideStare Platinum Seal of Transparency.  The highest level of recognition offered by GuideStar- showcasing the progress and results we're making toward our mission. 
The official registration and financial information of Alder Health Services, Inc. may be obtained from the Pennsylvania Department of State by calling toll-free within Pennsylvania 1-800-732-0999.  Registration does not imply endorsement.
*Alder Health Services is a public charity recognized as tax-exempt by the IRS under Section 501 (c) (3).  Your contribution is tax deductible to the extent allowed by law.