Roots of Our Name
The name Alder Health Services was adopted in October 2010 to reflect the expanded services and programs of the organization. The name was inspired by the alder tree, which according to Celtic tradition, is giving and nurturing. The alder tree restores poor soil to health and provides shelter against harsh conditions. Like the alder, the care we provide are innovative and encouraging, and we are fully committed to bringing health and comfort to those who are often underserved by the systems and services in our community,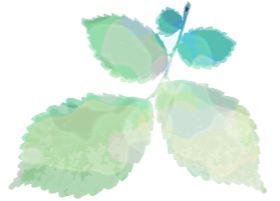 Our History
Alder Health Services was born from a longstanding commitment to the health and well-being of our community. Its success has been the result of the hard work and dedication of many individuals and organizations over the past 35 years, as well as a collective willingness to evolve to meet the needs of our patients and clients. 
Initially called AIDS Community Alliance, the Alder Health Services we know today was created when the Lancaster AIDS Project founded in 1985, and the South Central AIDS Assistance Network, founded in 1987, merged in an effort to provide a regionalized approach to HIV/AIDS services. Both of these founding organizations were created due to the outgrowth of volunteer efforts to assist people with AIDS prior to the allocation of funds provided by The Ryan White Care Act and the Commonwealth of Pennsylvania. 
Over the years, we've continued evolving in unison with changing healthcare, policy, and social movements. We've added primary care and mental health services focused on benefiting underserved LGBTQ+ populations, we've embraced a holistic approach to care that incorporates a broader understanding of wellness through learning and physical fitness, and we've made it a priority to create a culturally competent and affirming healthcare experience that empowers the people we serve.