Board of Directors
Alder Health Services' board of directors is comprised of leaders in our community who volunteer their time and services to contribute to, guide and strengthen the work of our organization while ensuring continued adherence to our vision and mission.  
Alder Health Services is proud to have 100% of our board of directors are "Board Strong" certified by Leadership Harrisburg.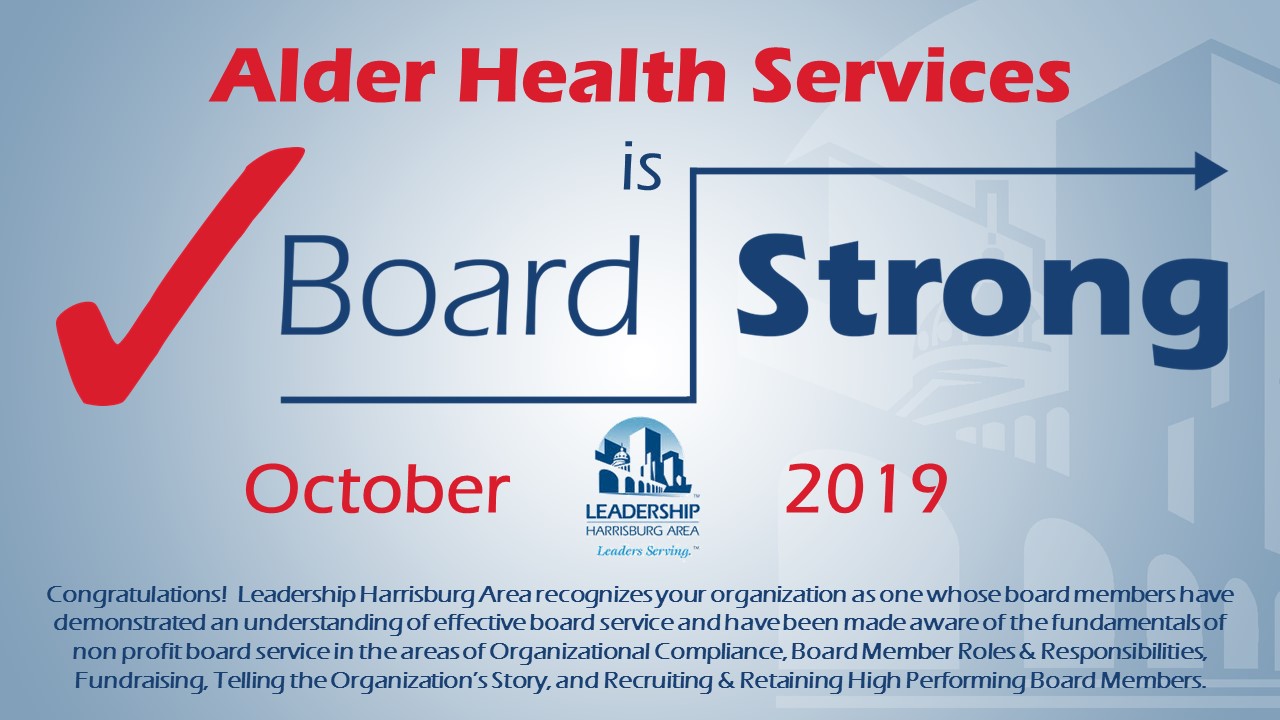 Learn More...
Those Interested in joining our board of directors should have a passion for making health care services available to the entire spectrum of Central Pennsylvania residents, regardless of economic status, race, gender, or sexual orientation, and/or a particular interest in supporting the health needs of the regional LGBTQ+ community. Candidates should possess a skillset or area of expertise that would contribute to the organization's ongoing success, such as fundraising, finance, healthcare, media, and,community-based services. 
Board Service Commitment entails: 
Board meetings are typically one to one and a half 

hours in duration. 

The full board meets bi-monthly, alternating with standing committee meetings.

Preparation for each of these meetings may entail 1 or 2 hours of work (Committee Chairs typically require more time per meeting).

All board members are expected to serve on at least one committee.

Standing committees are:

Finance

Fundraising 

Nominating & Governance

Public Relations & Marketing

An annual contribution of time, service and/or funds is expected of each board member, though each board member may determine the amount of his/her contribution based on personal resources.

Board terms are 3 years each, with a maximum of 2 consecutive terms, after which a minimum of 1-year hiatus is required. 
Potential candidates should contact any of the following individuals: