Alder Health Services Board Members
Yolanda Edrington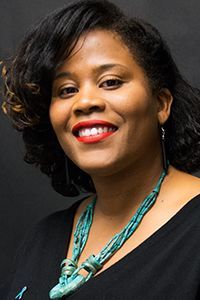 Yolanda Edrington is the COO of the National Sexual Violence Resource Center, located in Harrisburg, PA. She manages the operations of the national center in its mission to provide leadership in preventing and responding to sexual violence through collaborating, sharing, and creating resources and promoting research.
This includes collaborating with a variety of national partners and funders including the Centers for Disease Control and Prevention (CDC), Office on Violence Against
Women (OVW) and Office for Victims of Crime (OVC). Yolanda has over 15 years of experience in navigating different helping systems to afford clients treatment from a strengths-based perspective. Professionally and personally she works for social change. Yolanda has spent many years volunteering for community- based programs in central PA advocating for HIV/AIDS awareness and for Black women and girls to live in a world where socio-economic inequity does not exist.
---
All board members are expected to serve on at least one committee.  Committee meetings are held in the alternate months between board meetings.  These meetings are typically an hour in duration.  Committee Chairs are likely to spend an hour or two preparing for committee meetings.  The Board's Standing Committees are:
Finance
Fundraising 
Nominating & Governance
Public Relations & Marketing
Board members are expected to volunteer, attend or otherwise participate in at least one fundraising or other special events per year.
An annual financial contribution is required of each board member.  There is no pre-set amount and each board member should determine their level of giving based on personal resources. We are most interested in having 100% participation as part of the Annual Board Appeal, regardless of the amount of your gift.
Potential board candidates should email their resume to boardofalderhealth@gmail.com, or contact one of the following individuals for more information.
Russell A. Boggs, Chair, Nominating & Governance Committee; russhbg@comcast.net
Rosemary Browne, President & CEO; rosemaryb@alderhealth.org; 717- 233-7190  ext. 222
---