Gender Affirming Services
---
Alder Health Services is committed to providing high-quality comprehensive care in a comfortable, safe, and respectful environment. We are proud to offer fully integrated health options, including comprehensive primary care with hormone replacement therapy (HRT) and behavioral health services. We specialize in providing informed care for transgender men, transgender women, gender non-conforming, gender queer, non-binary, affirmed men and women and all individuals seeking quality health care. We believe in having an engaging patient process with an emphasis on partnership, education, and self-determination.
Transgender Health Services include:
Primary Care

Chest/Breast Health

Hormone Care

Pelvic Wellness Exams, PAP Tests

Family Planning

Sexual Transmitted Infections (STI) Screenings & Treatment

Integrated Behavioral Health and Primary Health Services

Assessments

Letters of Support for Gender Affirming Medical Care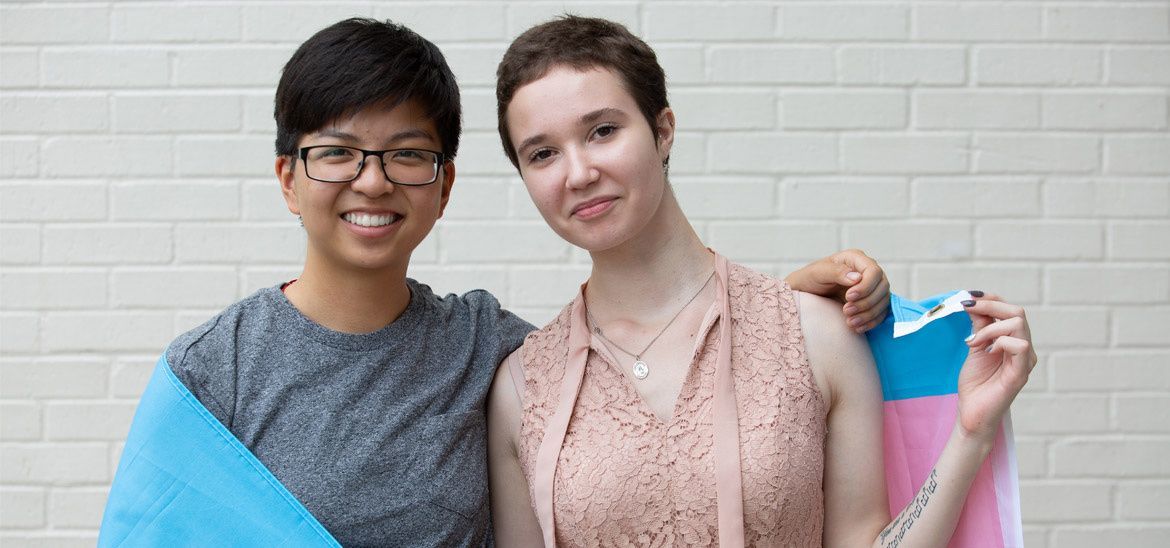 Hormone Replacement Services
The provider and patient will develop an individualized treatment plan based on the patient's personal goals and any medical and mental health care needs. We uses an integrated holistic team approach to help develop a personalized treatment plan that provides support for physical, mental and emotional health.  Alder Health Services operates using an informed consent model that is consistent with transgender healthcare standards. Our criteria for hormone therapy is informed by the WPATH (World Professional Association for Transgender Health) and the Transgender Healthcare Standards of Care.
Guidelines include:  
Capacity to give informed consent
Age of majority (18+)
Persistent, documented gender dysphoria
Any other medical or mental health issues are reasonably well controlled

Providers must assess that the patient is stable and ready to undergo stressful life change (I.e. second puberty, social implications of transition)
Prior to your first appointment:
It is important that you request your previous health records. This will assist the provider and you in determining an appropriate treatment plan.
If you have seen a behavioral health provider providing those records and/or a letter of support is recommended to help assist in your treatment plan.
The Process:
The first step to starting gender affirming hormones at Alder health is a complete psychosocial examination. At this appointment, you will discuss your medical and mental health history, your goals of therapy and review the risk and benefits of hormone therapy with a provider.
Additional appointments your past medical history, gender development history and other topics will be discussed to develop and individualized plan of care for your gender affirming hormone therapy.
Lab work to assess your baseline levels is important prior to starting hormone therapy.
Caveats
A provider may request a behavioral health assessment prior to starting you on treatment. As part of meeting criteria for hormones, mental health concerns need to be reasonably well managed, and therapy, evaluation, or treatment may be an important step along your path to gender affirmation.
It is not a requirement that you receive your primary care at this office but having a through medical history will help guide us in the process.
---
Alder Health Services offers a discounted fee for individuals who qualify. 
HORMONE REPLACEMENT THERAPY (HRT) OFFICE VISIT RATES 
New Patient Visit – $150
Follow-up Visit – $100
(Rates are listed for those who do not have insurance or would like the self-pay option)
Alder Health does not discriminate with regard to race, creed, color, national origin, sex, gender identity, age, ethnicity, marital status, sexual orientation, handicap, religion, disability or any other basis protected by federal, state, or local law, ordinance, or regulation.
---