Join us as we celebrate, 
Through the Years: A 35th Anniversary Celebration of Alder Health Services!
                                 September 25, 2020
                                  5:30 pm
                                                            The Whitaker Center for Science and the Arts 
---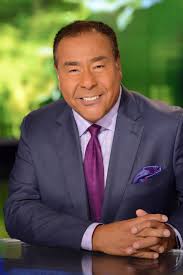 Keynote Speaker
ABC News Veteran, Creator and Host of What Would You Do?
John Quiñones
Join us as John Quiñones delivers a powerful message of believing in one's self, never giving up, and always, always doing the right thing.
ABC News Veteran, Creator & Host, What Would You Do? Combining a moving life story, an exceptional career, incomparable insights, and a powerful presence, John Quiñones has emerged as one of the most inspiring keynotes in the speaking world today. His moving presentations focus on his odds-defying journey, celebrate the life-changing power of education, champion the Latino American Dream, and provide thought-provoking insights into human nature and ethical behavior.
A lifetime of "never taking no for an answer" took Quiñones from migrant farm work and poverty to more than 30 years at ABC News and the anchor desk at 20/20 and Primetime. Along the way, he broke through barriers, won the highest accolades, and became a role model for many.
Nominations Are Now Open!
We need your help identifying an individual who is an influencer in our community. This honor celebrates an individual who is making an impact and working to improve the lives of LGBTQ+ individuals in Central Pennsylvania.
The chosen honoree will be announced at our award celebration on Friday, September 25, 2020
Sponsorship Opportunities 
We are pleased to present you with a number of opportunities to play a significant role in our success by becoming a sponsor of this important anniversary celebration event. 
If you have any questions, please email Liz Leen at Liz@alderhealth.org, or call 717-233-7190, ext. 248.