Save the date and join us as we celebrate, 
Through the Years: A 35th Anniversary Celebration of Alder Health Services!
September 25, 2020
---
Over the years, Alder Health Services has consistently addressed the existing and emerging needs of the diverse population we serve by developing high-quality and affordable medical, mental health, case management, and education services and programs. 
Alder Health Services grew from a commitment to improving the health and well-being of our community. Our success has been the result of the hard work and dedication of many individuals and organizations over the past 35 years that represents a collective willingness to evolve to best meet the needs of the populations we serve.
Please join us at The Whitaker Center for Science and the Arts as we celebrate 35 years of service.
---
Honorees 
Janice Black (Pioneer Award)

Susan Goldy (Pioneer Award)

John Folby (The John Folby Award)

Frank Pizzoli (Legacy Award).  
Nominations Are Now Open!
We need your help identifying an individual who is an influencer in our community. This honor celebrates an individual who is making an impact and working to .improve the lives of LGBTQ+ individuals in Central Pennsylvania.
The chosen honoree will be announced at our award celebration on Friday, September 25, 2020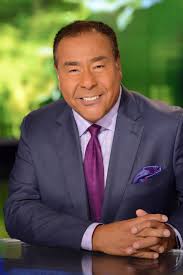 Keynote Speaker
ABC News Veteran, Creator and Host of What Would You Do?
John Quinones
---
Sponsorship Opportunities 
We are pleased to present you with a number of opportunities to play a significant role in our success by becoming a sponsor of this important anniversary celebration event. 
If you have any questions, please email Liz Leen at Liz@alderhealth.org, or call 717-233-7190, ext. 248.