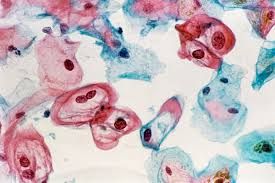 The American Cancer Society (ACS) now says average-risk individuals should begin cervical cancer screening at age 25 — rather than at age 21, as recommended in 2012. The group's guideline update appears in CA: A Cancer Journal for Clinicians.
The other major change from 2012, is that the preferred screening approach is primary human papillomavirus (HPV) testing, which is a simple swab that can be self-collected by patients without doing a full pelvic exam.  HPV testing is recommended every 5 years through age 65. A pelvic exam for a pap test (cytology) may be indicated only if high risk HPV types are found. 
The guidance applies to all average-risk, asymptomatic people with a cervix, including transgender men who still have a cervix. Such individuals should be screened regardless of their HPV vaccination status or sexual history.
Alder Health Services is happy to assist you with screening for cervical cancer.  Please call 717-233-7190 to schedule your appointment.