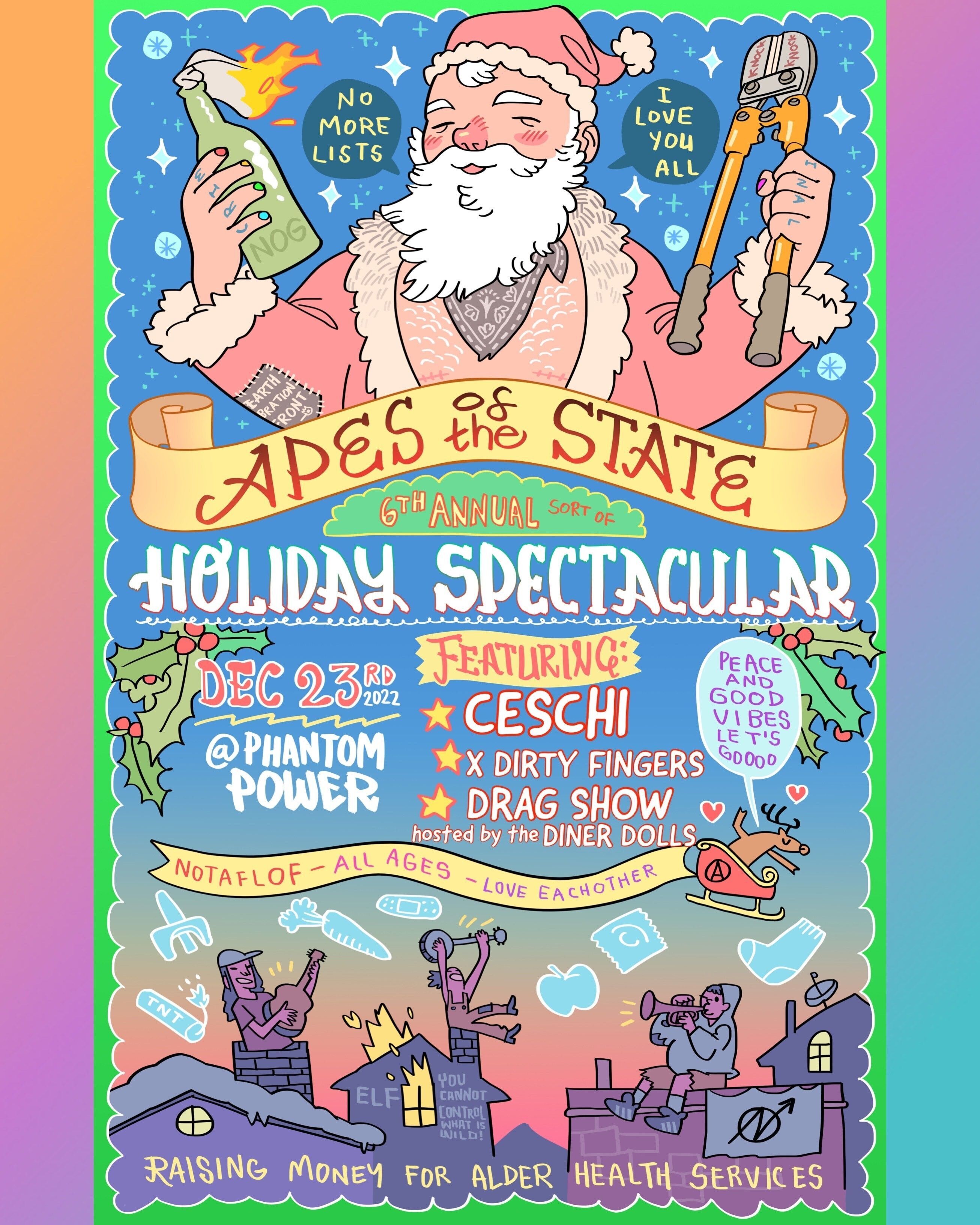 Folk punk, hip hop, and drag!? It's so crazy that it just might work!
We are so excited to announce the return of our Holiday Spectacular this year with our friends Ceschi Ramos, X Dirty Fingers, and local drag performances hosted by the Diner Dolls. All proceeds will benefit Alder Health Services, a LGBTQ+ health organization serving south central PA. Tickets are on sale now at apesofthestate.com
For anyone that has never attended, our Holiday Spectacular is our big yearly give-back to our amazing hometown of Lancaster, PA. The event is FREE to attend and any proceeds from tickets will benefit the organization. We also give away loads of cool gifts throughout the show to anyone who donates, including rare Apes of the State merchandise.