Alder Health Services Board Members
Carmen Henry-Harris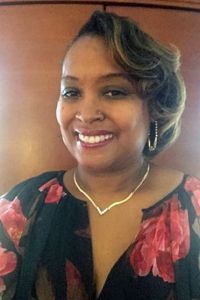 Carmen Henry-Harris is currently the Community Liaison and Coordinator for Penn State University/PACT (Parents And Children Together). One of the primary missions of Parents and Children Together (PACT) is to conduct research to promote well-being, healthy child and youth development, and healthy families from diverse backgrounds by engaging the community in the research process at all levels. Carmen has a plethora of work experience ranging from training as a Certified Drug and Alcohol Recovery Specialist, YWCA Certified "Race" "Let's Talk Race" series, Event Planning, On-Air Radio and Television experience. Train and educate diverse populations, students and adults, Reading, Special Education and Secondary English. Carmen also enjoys cooking, tennis, reading and gardening in her spare time.
---
All board members are expected to serve on at least one committee.  Committee meetings are held in the alternate months between board meetings.  These meetings are typically an hour in duration.  Committee Chairs are likely to spend an hour or two preparing for committee meetings.  The Board's Standing Committees are:
Finance
Fundraising 
Nominating & Governance
Public Relations & Marketing
Board members are expected to volunteer, attend or otherwise participate in at least one fundraising or other special events per year.
An annual financial contribution is required of each board member.  There is no pre-set amount and each board member should determine their level of giving based on personal resources. We are most interested in having 100% participation as part of the Annual Board Appeal, regardless of the amount of your gift.
Potential board candidates should email their resume to boardofalderhealth@gmail.com, or contact one of the following individuals for more information.
Russell A. Boggs, Chair, Nominating & Governance Committee; russhbg@comcast.net
Rosemary Browne, President & CEO; rosemaryb@alderhealth.org; 717- 233-7190  ext. 222
---