Alder Health Services Board Members
Jamin Gibson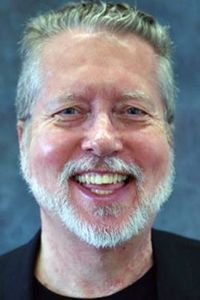 Jamin Gibson is currently a Credit Executive with PNC Bank. He has held numerous executive positions since joining the Bank in 2008. Jamin's educational background includes Doctoral Study: Warner School of Education, University of Rochester; MBA: Crummer Graduate School of Business, Rollins College; BS: St. Francis University; and, an AS: Pennsylvania State University. Previously a Member of the Board of the Chinese Cultural & Arts Institute and Volunteer at Ronald McDonald House, Jamin is currently a Member of the LGBT Center of Central PA and Human Rights Campaign. He lives in York with his husband, Robert Copeland.
---
All board members are expected to serve on at least one committee.  Committee meetings are held in the alternate months between board meetings.  These meetings are typically an hour in duration.  Committee Chairs are likely to spend an hour or two preparing for committee meetings.  The Board's Standing Committees are:
Finance
Fundraising 
Nominating & Governance
Public Relations & Marketing
Board members are expected to volunteer, attend or otherwise participate in at least one fundraising or other special events per year.
An annual financial contribution is required of each board member.  There is no pre-set amount and each board member should determine their level of giving based on personal resources. We are most interested in having 100% participation as part of the Annual Board Appeal, regardless of the amount of your gift.
Potential board candidates should email their resume to boardofalderhealth@gmail.com, or contact one of the following individuals for more information.
Russell A. Boggs, Chair, Nominating & Governance Committee; russhbg@comcast.net
Rosemary Browne, President & CEO; rosemaryb@alderhealth.org; 717- 233-7190  ext. 222
---