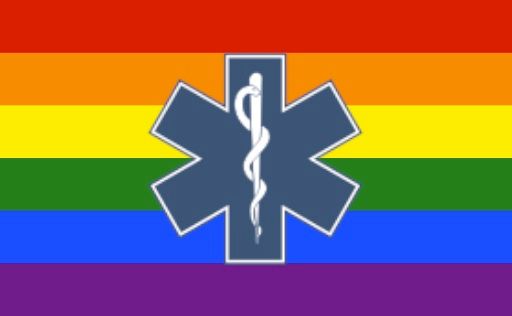 Sponsored by the National Coalition for LGBT Health, the National Black Justice Coalition and the National Gay and Lesbian Task Force, this week focuses on the unique health challenges members of the LGBT community face within our larger healthcare family.
Resources from various organizations across the country work to:
Draw attention to health care disparities caused by discrimination.
Coalesce grass roots support for LGBT health issues.
Push for more inclusive health care legislation from our elected officials.
LGBT Health Care Issues
Some of the biggest heath care obstacles to members of the LGBT community experience include:
Access to care is one of the biggest issues members of the LBGT community face. Discrimination keeps them out of jobs that provide extensive health benefits packages or pay the sort of wages required to afford good health insurance coverage. The denial of many LGBT relationships also means no spousal coverage that married individuals are able to utilize. Additionally, even when covered by health insurance, many people who identify as LGBT are denied the services they need to achieve and maintain good health.
Members of the LGBT community are in need of better mental health care as well. Compared with their heterosexual peers, these individuals are more likely to suffer mental health issues, such as depression and suicide. Better integration between physical and mental health care services, where doctors could anticipate and treat mental illness as it arises, could improve health outcomes and save lives.
Catastrophic illness rates in the LGBT community are higher than among the American population in general. Treatments for cancer and HIV/AIDS are expensive and can often make the difference between life and death. Those who are un-insured, or under-insured, face an impossible financial burden. With caps on lifetime insurance coverage, people living with obesity, diabetes or other chronic illnesses will continue to suffer.
The Importance of Awareness
Approximately 50% of LGBT people surveyed were treated by health care professionals who were not familiar with appropriate care for transgender people. At least 30% of those surveyed were actually harassed in a health care setting or were victims of violence. LGBT people of color are even more likely to face discrimination in health care and suffer additional health care challenges as a result.
The LGBT community deserves health care providers who are better trained to handle the unique health challenges they face. Rather than be denied the screenings and treatments offered to their heterosexual peers, LGBT-identified people need educated guidance through their sometimes-complex path of gender-related medical treatment. Ending discrimination could be a big step toward improving health care for the LGBT community.
Take Action for LGBT Health Awareness Week
Specific needs of the LGBT community can sometimes get lost in the greater health care debate. It is important to make policy-makers aware of our concerns and the unique challenges we need them to address. Increased access to health care for members of the LGBT community is vital, along with greater respect from health care providers.
To learn more about our LGBT healthcare services, fill out our online form and someone will be in contact shortly. You can also take our pride flag quiz to improve your knowledge of the different LGBT communities!